Meet the Zest Desk
Watch the Zest Desk in action.
Now, you can stand & work - anywhere.
The only standing desk that folds into a carry case so you can work healthily anywhere.
FREE Delivery Australia Wide!
FREE Carry Bag included with every desk purchased - Limited offer!
The world's first adjustable portable standing desk.
It has 2 fully adjustable tiers to ensure perfect posture and is made from high quality brushed anodised aluminium making it strong & beautiful.
Folds into a carry case with a handle in 30 seconds for maximum flexibility.
WATCH HOW ZEST DESK CAN CHANGE YOUR LIFE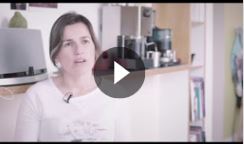 This portable height adjustable desk is perfect if you work in remote locations or work in an office where desk spaces aren't fixed, and it assembles in only 30 seconds.
See how simple it is.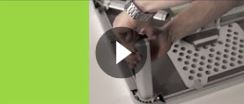 Made from high-grade aluminium, the ZestDesk can set-up and put away in a matter of seconds.
The stand raises up to 20.5cm for a 20" screen and the table tops holding capacity has a weight limit of 16kg!
The optional carry bag makes it easier to transport from location to location, as well as protecting the desk when putting it away in storage or in the boot of the car.
The table has a height ranging from 27cm to 48cm, and when folded away has the dimensions of W64cm x D9cm x H30cm.
The ZestDesk is the perfect solution for turning the modern work space into an energetic, ergonomic office environment.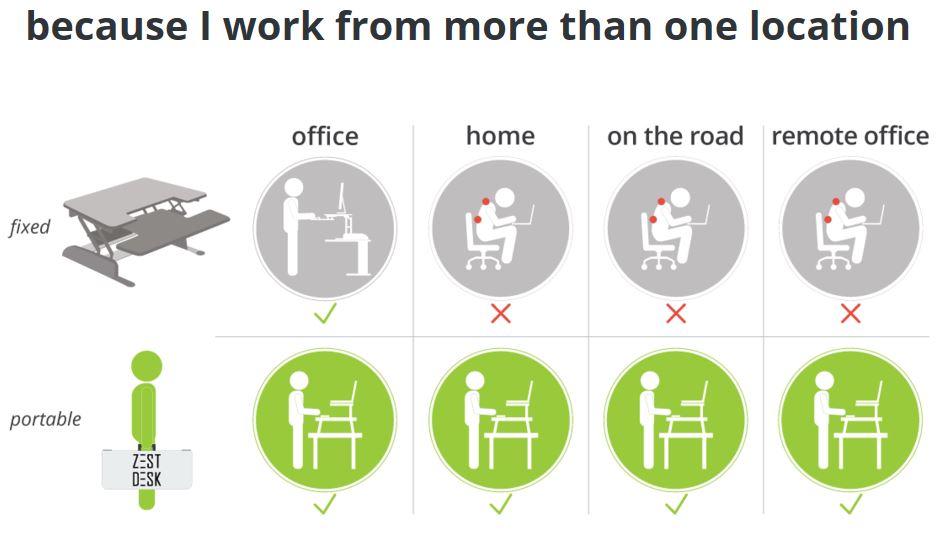 Stand & work whenever you feel sluggish (sets up in 30 seconds)

Reduced neck & back pain

2 Fully adjustable levels to practice perfect posture

Monitor stand accommodates a monitor/laptop up to 5kg

Maximum of 20" screen on stand, larger ones should be placed on table top

Monitor stand platform has a non-slip rubber strip to increase grip

Stand raises up to 20.5cm with 5 adjustments

Optional Carry Bag, fully padded throughout with additional padding on the bottom

Army Grade strap on the carry bag for durable usage in transit

High quality Duraflex d-ring and buckle on the carry bag

Additional monitor stand can accommodate two slightly tilted screens up to 17" each or a 13" laptop + 22" screen

Comes with one monitor stand

Tabletop Holding Capacity: 16kg

5 year Factory warranty